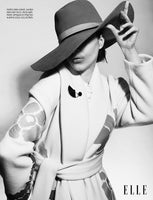 as seen in..
always coco has recieved international attention. the collection has recently been featured in VOGUE Arabia, ELLE Bulgaria, L'OFFICIEL Italia and more.
PRESS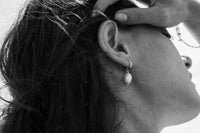 simplify
invest in fine, quality jewelry. declutter your wardrobe. give to the greater good. and feel confident in your look.
SHOP NOW
Testimonials
Courtney was fantastic to work with. We brought the idea of matching heirloom pieces to enjoy and eventually pass down to our daughters (an upgraded friendship bracelet, if you will). Courtney took our idea and came back to us with quite a few creative concepts. Each concept was thoughtfully crafted and interpreted our idea in its own, representative way. We selected our favorite and she produced two beautiful bracelets that have so much meaning. I wear mine every day (and let my daughter try it on every once in a while when she asks!). It's very special to me and the process of creating it with Courntey made the whole experience exceptional. 

Emily S.
I truly can't say enough amazing things about Coco… Not only was she beyond professional and knowledgeable but the genuine care she has for her clients is so apparent in the way she made sure to find/design the perfect piece, and making you feel like you were important no matter how big or small the project may be! Her attention to detail and amazing suggestions really showcased her talent and passion for the work that she does. Can't imagine ever working with anyone else!!!

Abigail M.
my ring is absolutely PERFECT! Coco was able to design exactly what I wanted, without me even knowing what I wanted -
She guided my fiance along the process and took out all of the guesswork & headache for him (and extra cost!) We ended up with a ring that so perfectly fits my personality & that we both love. I get tons of compliments on it everywhere I go. She is filling a much-needed void in the fine jewelry market, & is truly talented at creating special, unique pieces!

Annie S.
I cannot say enough positive things about my experience with Always Coco. From Courtney's communication with myself as well as my husband to ensure we got the most beautiful tennis bracelet, to her attention to detail and positive disposition. She was an absolute dream to work with, and I get compliments on my gorgeous bracelet every single time I wear it! The quality of diamonds are above and beyond, and Courtney too goes above and beyond to offer the absolute best price to her clients. I cannot say enough good things about Always Coco and will can't wait for to purchase my next piece of beautiful jewelry!

Emmie C.